When you reach about lvl 60, you might start thinking about getting some nice weapons and armour for you self! to make items even better than they are you can add stars to them!
Recommeded for:
Green Giftwear items
- because these have the highest succes rate + green giftwear items can e upgraded to a deadalus item which is the best kind of item to have (About ranking of items go here)
At least lvl 60
- the higher lvl the better as you keep your items for a longer period of time
What you need to add stars:
Mithril Shards
Soul crowns
** Lucky stones
- Not needed, but these increse your chance of adding stars with 5% or 10%, can be bought in the Travelling shop and gained from the Pandora box

Locations for adding stars:
When you have the item you want to add stars to, there is 2 places you can go to find the npc called Blacksmith
Skarabare: (25,242)
Red Stone Town: (0,0)
How you do
First be sure you have the mithril shards and the green giftwear item is in your backpack
- Then you talk to the blacksmith, and drag the item to the free box slot in the Forging Window!
- Now you can see how big your chance is for succesfully adding stars to you item, with 4 mithril shards consumed, 1 star = 100% chance and the more stars you have the lower the chance of succes will be!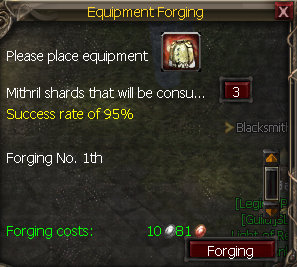 Normally for the 3, 1st stars I change the mithril shards consumed from 4 to 3... and then back to 4 after the 3rd star
.
When, if you reaches the 9th star I recommed using a lucky stone there to higher the chanace of succes a little more
THE RISK
Untill 5 stars added: There is a risk of loosing 1 star insted of getting 1 if a adding fails
After 5 stars added: There is a risk of loosing ALL stars added if a adding fails
Before and after adding stars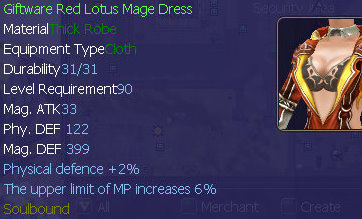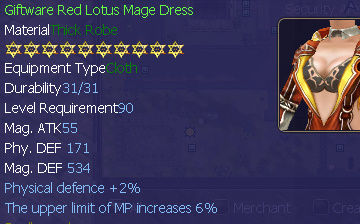 **Procent Chance list will be added**