1: When creating a chracter, a guardian will be randomley choosen. To Change this guardian you'll need a "blood tear gem".
There are 2 ways of obtaning this gem:
1: Obtaning it though a quest
Go to dormant dragon town
Talk to the Blood Tear Gem Craftsman (105, 92)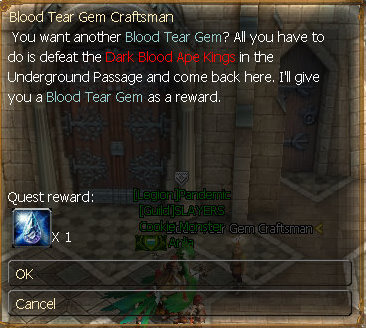 Now you have to do like it states, go kill the Dark blood ape king (203, 194)
(He might not be there when you arrive, then you can always chek the Importiant Messages)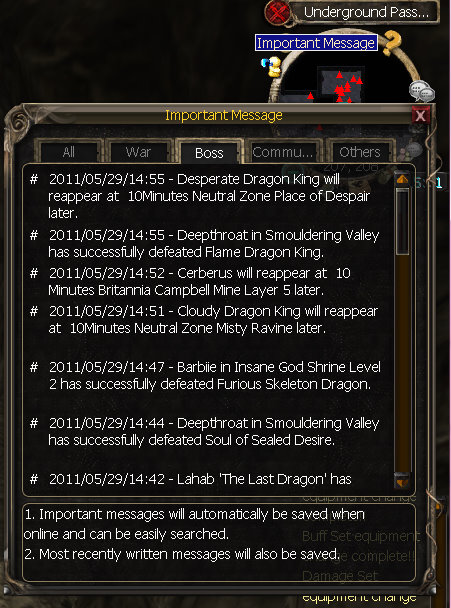 When the ape finally spawns you kill him and report back to the blood tear craftsman (105, 92)
then you'll get the gem you need to choose a guardian.
2: Obtaning it though purchase, but I haven been able to find the mall they are talking about as it is not the travelshop!
More information will be provided if I find the place to buy the gem!
Choosing a guardian
Before you choose a guardian, chek which one you already have:
Press C and go to the Property tab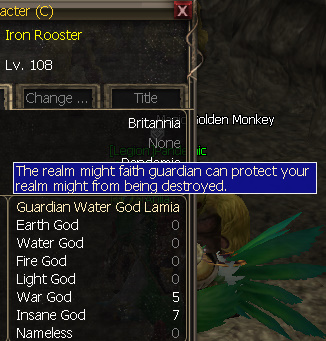 Here you can see which guardian you have (in my chase I have the Warter gu) and how much realm might you have
from each type aswell.
Now you want to know which guardian would be the best for you to choose, Click the little blue ball beside you chras'
face:

If you hold over the mouse on the different icons it will tell you which buff this will
give you if the buff is activated. ( you need relam might to activate buffes)
Example:
Water guardian: Hp max incresed by 30% + 1000
War guardian: Phys attack incresed by 20% + 500
When you have choosen which guardian you want you need the location
of the guardian!
Open the mini map and you will see the symbol of the guardians on the map.
When you have found the location of your guardian go to it and talk to it.
<---- more will be added ---->